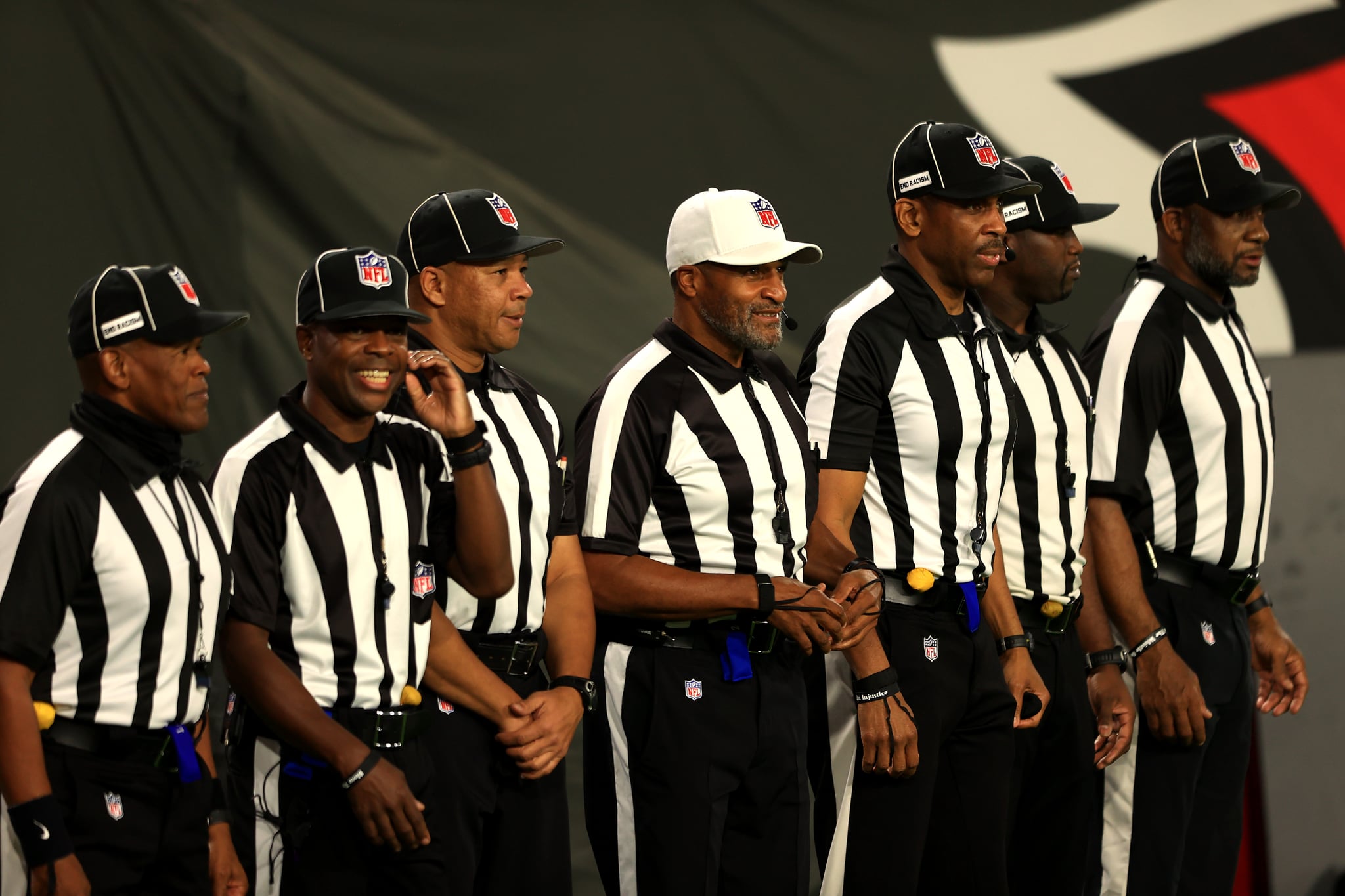 In an NFL matchup between the Los Angeles Rams and Tampa Bay Buccaneers on the night of Nov. 23, history was made when an all-Black officiating crew (officials with roles such as referee, umpire, etc. monitoring the rules of the game) took the field. In this historic seven-person group were referee Jerome Boger, umpire Barry Anderson, side judge Anthony Jeffries, down judge Julian Mapp, line judge Carl Johnson, field judge Dale Shaw, and back judge Greg Steed. According to an NFL announcement, five members of this group — Boger, Anderson, Mapp, Shaw, and Jeffries — work together regularly.
"I am humbled to stand on the shoulders of the Black officials who paved the way for me," Boger said in a video released by the NFL. The league reported that Boger became only the third Black referee in NFL history when he was promoted in 2006 from his position as line judge. The first was Johnny Grier in 1988.
"This historic Week 11 crew is a testament to the countless and immeasurable contributions of Black officials to the game, their exemplary performance, and to the power of inclusion that is the hallmark of this great game," Troy Vincent, NFL executive VP of football operations, said in a statement.
According to ESPN, there are currently four Black referees (leaders or "chiefs" of an officiating crew) in the NFL out of the 17 total refs. This, the outlet reports, is a higher percentage than the number of Black NFL coaches or general managers in the NFL.
Some more facts for you before we leave you to it: The first Black official in any major sport was Burl Toler who was hired by the NFL in 1965 and later went on to be the first Black official to take part in a Super Bowl. And, the NFL Super Bowl saw its first Black referee specifically in 2008 with Mike Carey.