We always thought 2020 would bring flying cars, robot butlers, and beauty products that do almost all the work for you. And after more than 600 brands submitted their most unique and futuristic launches for our second annual Future of Beauty breakthroughs, it turns out that even without airborne vehicles or AI that can pick up our clothes, we're in pretty excellent shape on the last one.
Our beauty team combed through the 647 entries, narrowing it down to the top 48 contenders. Next, we enlisted a panel of genius-level judges (you probably recognize a few of them from your Instagram feed) to select their favorites in their given field. By the time this very story made it online, there will have been more than 2,903 emails sent regarding this piece. And every single one was worth it (seriously) to bring you these judge-approved, award-winning breakthroughs of the year.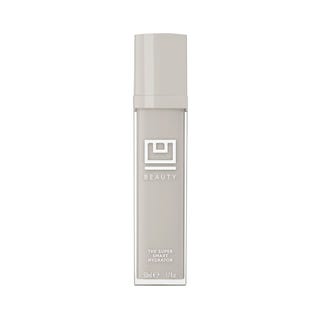 Super Smart Hydrator
How can one cream firm, refine, brighten, clarify, and hydrate all at once? By using a delivery system similar to microscopic Mary Poppins bags: Large moisturizing molecules are dehydrated and placed inside a small, patent-pending capsule, remaining inert until the presence of free radicals causes them to unfurl and release hyaluronic acid and antioxidants. "This means there is a higher rate of efficacy with a lower chance of sensitivity," says Grant.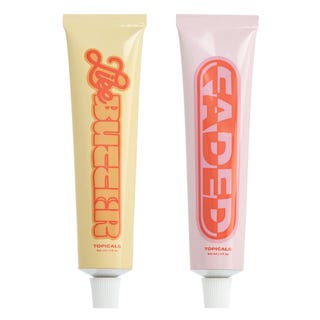 Duo
Founders Claudia Teng and Olamide Olowe know first-hand how problematic skin can affect mental health—people with chronic skin conditions are two to six times more likely to experience anxiety and depression—so they carefully created dream products designed for their own and committed proceeds to a bigger cause. For Teng, the thick, balmy Like Butter Hydrating Mask calms her chapped, irritated, or even eczema-prone skin thanks to soothing botanical extracts. For Olowe, Faded Brightening & Clearing gel fades post-acne marks in just 6 weeks with research-backed acids and niacinamide.
Courtesy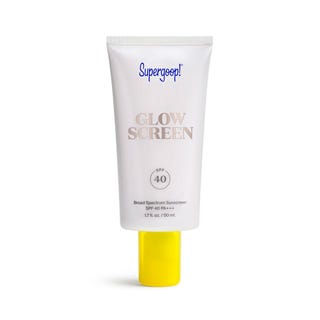 Glowscreen Sunscreen SPF 40
Beloved by editors and our judges alike, Grant calls this "a hybrid product with a pearlescent finish that [for many could mean] omitting makeup altogether." It's actually a hydrating chemical SPF 40 with a bronzy, universally-flattering glowy finish. "It makes wearing sunscreen fun!" Robinson adds.
Courtesy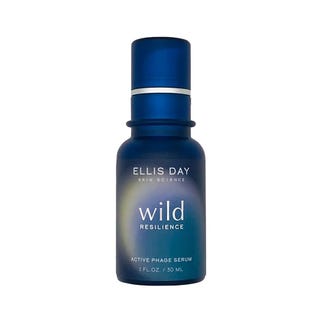 Wild Resilience Active Phage Serum
Breakouts, redness, or irritation might indicate that your skin's microbiome—aka your unique mix of good and bad bacteria—is off balance. This serum contains billions of bacteriophages, Jason Bourne–like microbes specifically trained to target and eliminate blemish- causing bacteria and help heal irritated patches. "Phages keep our microorganism population balanced," Robinson says. "This is a promising, exciting technology."
Courtesy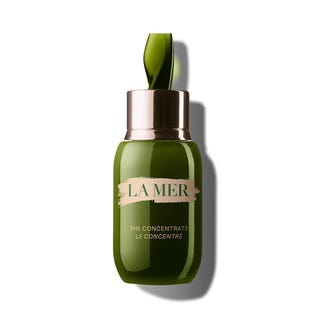 The Concentrate
After almost 20 years of cult-classic status, The Concentrate got a judges-approved upgrade this year. "I love the inclusion of botanicals like sesame, sweet almond, and eucalyptus leaf oil, as well as minerals like copper and zinc to aid in healing and repair," Robinson says. "It boosts skin immunity and defenses," Grant adds.
Courtesy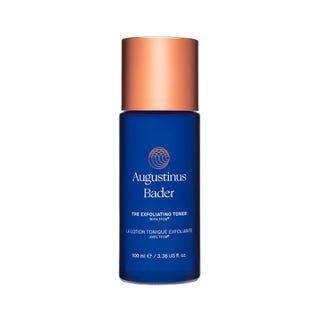 The Exfoliating Toner
Exfoliating toners of the past burned when you put them on. But this futuristic formula is spiked with white peony flower and wasabi ferment, as well as the brand's proprietary TFC8 complex (which has won cult-status among beauty editors and celebs), for a silky, hydrating experience that makes skin look fresher and more even-toned—no sting required.
Courtesy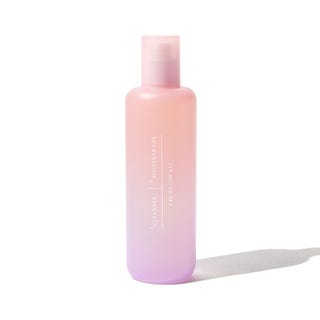 Custom Facial Cleanser
Function of Beauty
$24.99
Everything at Function of Beauty, which has created custom hair care for the last four years, starts starts with a quiz. Most recently, the brand's biggest launch of 2020: custom skincare. Enter your skin type, skin goals, lifestyle, and preferences like fragrance-free, plus select a name for your formula (we went with "Zit-free in 2020"), and then the algorithm does its thing, making you a completely custom—there are over 3 billion unique possibilities—formula. 
Courtesy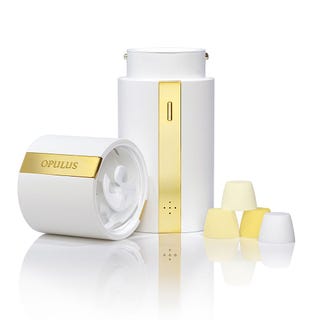 Activator Kit
Opulus Beauty Labs
$325.00
In 2021, your morning routine may look like this: Insert a coffee pod into your Nespresso, insert a skincare pod called an "opoule" into your Opulus. In less than a minute you'll have both a fresh shot of espresso and a warm shot of skincare that can be directly applied to your face. And because you just whipped it up, the actives in whatever opoule you choose (options include vitamin C, retinol, and hyaluronic acid), are at peak potency the moment you smooth it on your skin.
Courtesy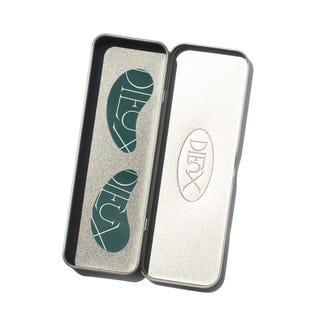 Forever Eye Mask
Single-use sheet masks are on their way out, starting with this fantastically Instagrammable set of reusable silicone eye patches. Simply pat on your favorite eye cream, serum, or gel and top with the patch. The laws of physics allow them to stay put on your face and create an occlusive seal for super-absorption. When finished, rinse them off, and set them away until the next day—because you can use these eye masks forever.
Courtesy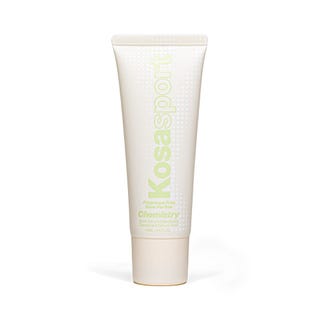 Chemistry Deodorant
The pandemic made switching to a natural deodorant a low-stakes affair, since you could experiment at home (sorry, houseplants). This formula uses a blend of three alpha hydroxy acids, aloe vera, hyaluronic acid, and peptides to lower the pH of your armpit, making it difficult for odor-causing bacteria to survive—and easier for your monstera plant to breathe.
Courtesy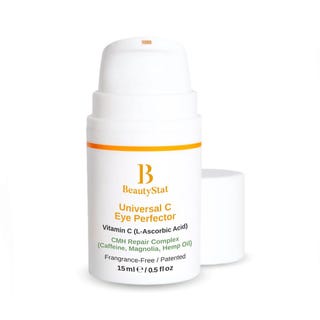 Universal C Eye Perfector
Put a bit of this luxurious, barely citrusy-scented eye balm between your fingers and rub—it feels just the tiniest bit grainy. That's because the l-ascorbic acid is encapsulated and stays super potent until the tiny bubbles meet your skin, popping on contact. This combines with CBD for a powerful brightening-but-calming treatment that's safe to use morning and night. 
Courtesy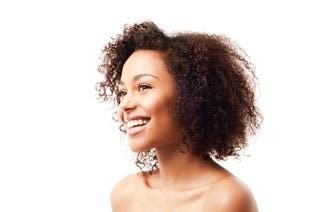 DaxibotulinumtoxinA
Revance
revance.com
We're calling it "pro-tox:" Coming soon to a derm's office near you is a neurotoxin that lasts up to six months in the glabellar lines once injected. First the neurotoxin is filtered using chromatherapy (leaving behind a purer version of the neurotoxin), then it's mixed with a blend of skin-nourishing peptides, which help it last longer than any other muscle-freezing injectable on the market. It's currently going through the final rounds of FDA evaluations, which means you'll hopefully be seeing it in office in 2021.
PeopleImages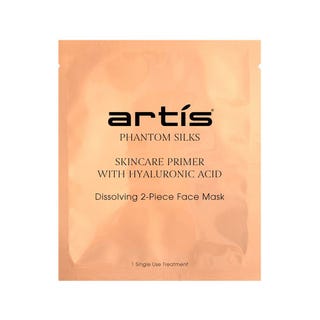 Skincare Primer with Hyaluronic Acid
At first glance, this appears to be just a dry sheet mask. But the moment you spritz it with water, the sheets—made of pure low molecular-weight hyaluronic acid and dissolving nanofibres—instantly melt into a hydrating super serum. "The hyaluronic acid stays stable longer because it's dry," says Caroline Robinson, MD, of the preservation technology, which is also used in the medical industry for wound care.
Courtesy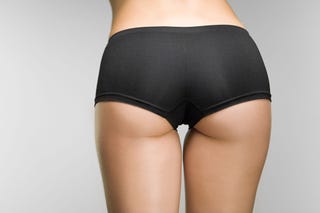 QWO
The FDA-approved Qwo is the first injectable for cellulite. It's currently approved for the butt area, and results can last up to four years. "The injection breaks down the fibrous band that pulls on the skin and creates the dimpling," says Shereene Idriss, MD. Because dark (but painless) bruising is a common temporary side effect and multiple sessions are usually needed, she suggests starting Qwo in the late fall.
Image Source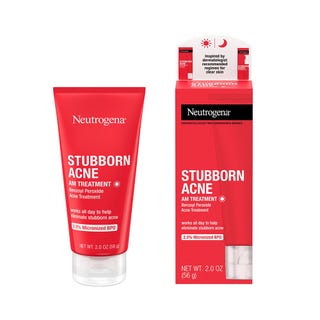 Stubborn Acne Morning Treatment
This aptly named duo helps tackle everything from maskne to hormonal cysts. The morning cream targets acne-causing bacteria with a formula of 2.5 percent micronized benzoyl peroxide, and the night lotion with retinol exfoliates skin and speeds up cell turnover. Clinical studies show the size and redness of pimples can be reduced in just four hours.
Courtesy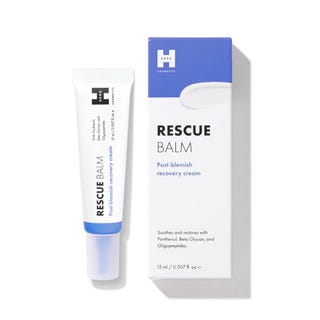 Rescue Balm
So, you've popped a zit. What next? "Far too often people apply an abrasive acne spot treatment without using anything to help the skin recover," Robinson says. Instead, reach for this salve, which is inspired by first aid ointments. It's filled with Robinson-approved peptides and antioxidants to help speed up the healing process of skin, adding in a "rescue and recovery step" into your skincare routine.
Courtesy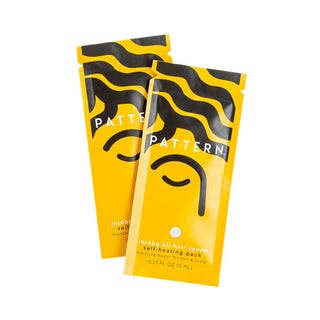 Jojoba Oil Hair Serum Self-Heating Packs
Once you peel the activation seal from the sachet, this mask quickly heats the blend of jojoba, safflower, lavender, rosa canina seed, and olive oils to 122°F using oxygen- triggered technology similar to that found in skiing hand warmers. The higher temperature opens the hair cuticle for a more intense treatment. "Oil performs differently when it's warm," says Johnson. "It goes deeper and leaves less residue." Used on wet or dry hair, it bestows a smooth, healthy sheen.
Courtesy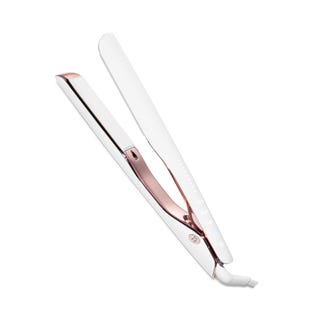 Lucea ID Smart Straightening & Styling Iron
When T3 asked nearly 5,000 women if a hotter hair straightener meant smoother hair, 90 percent said yes. Reality check: The only thing guaranteed by maximum-temp plates is fried strands. Instead, the Lucea ID straightener calculates the best temperature (between 260 and 410°F) for your hair type and condition, based on three stats you enter on the device: texture, length, and color treatment. "This tool is genius," says Brager. "The rounded body creates curls and waves, too."
Courtesy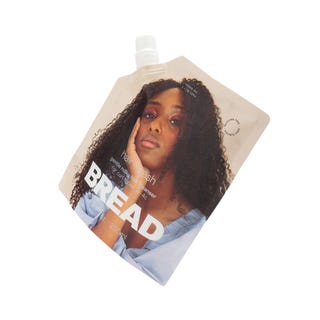 Hair Wash
BREAD BEAUTY SUPPLY
$20.00
When Bread Beauty Supply talks about curls, specifically those that fall into the 3A to 4C range, we listen. That's because there isn't hair-shaming involved (e.g. "frizz" isn't inherently considered bad). Instead, the three spiral-centric products are the ultimate hype-girl for your curls, starting with the gentle hair cleanser, which reminds us of our favorite French cleansing milk, and leaves our scalp and hair feeling similarly: hydrated, soft, and silky. The other two products, a Hair Oil and a Hair Mask, are also curl revelations.
Courtesy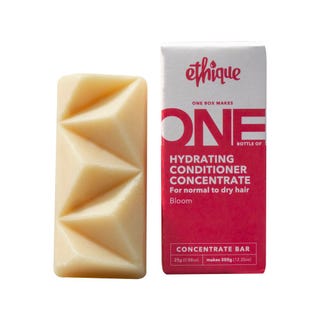 Hydrating Conditioner Concentrate Bar
This New Zealand-based brand known for solid beauty bars has now created the first-ever beauty concentrates. Place one of the lipstick-sized tablets into boiling water and watch it transform into a hydrated version of itself akin to the product you'd find on any beauty aisle. Next, pour it into an existing container you have at home (mason jar, old champagne bottle, anything works!) and you have your next bottle of haircare, bodycare, or cleaning product. For each concentrate used, you're saving both water and plastic from the landfill.
Courtesy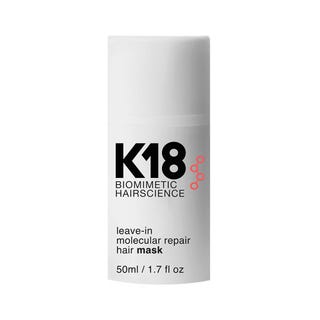 Leave-In Molecular Repair Hair Mask
During the first month of shelter-in-place, search traffic for "hair masks" went up 50% according to research company Spate—obviously staying at home was a good time to rehab color-and heat-damaged strands. This deep-penetrating leave-in was a favorite on Instagram, and the peptide that smooths hair in just four minutes lived up to the hype with our judges, too. "Bond building products can leave hair feeling gummy, but this one deeply repairs the strands while leaving zero residue," Johnson says.
Courtesy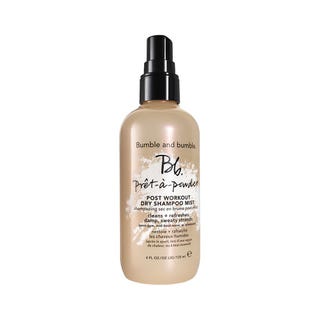 Pret-a-Powder Post Workout Dry Shampoo Mist
An innovative twist takes this dry shampoo to the next level: "It's a water solution instead of a dry spay, geared towards wet, sweaty hair," Brager says. Shake the biphase liquid and mist into hair while it's still wet (like after a super-hard Tabata class) and the white bamboo extract and silica instantly absorb liquid and less than desirable odors, quickly drying and leaving hair refreshed.
Courtesy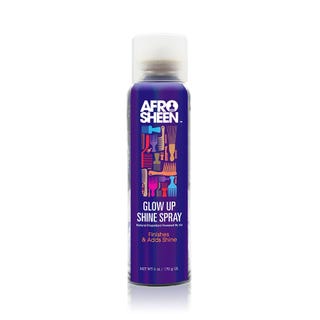 Glow Up Shine Spray
"I'm a fan of shine sprays so I judge them pretty hard," Johnson says—and she likes this one, which is a relaunch of the brand's iconic product from the '60s (Afro Sheen was the sponsor of Soul Train during this time). It took a year to formulate the modern version of this mist, which envelops hair in a shimmering cloud of three nourishing oils for an instant healthy shine. "It doesn't sit on the hair, but instead, it penetrates," says Johnson. "Which is great because the oil won't transfer."
Courtesy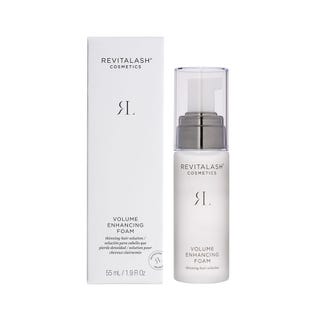 Volume Enhancing Foam
Revitalash Cosmetics
$175.00
In 2019, more than two million people sought treatment for thinning hair or hair loss—and with current stressors, experts say that number is likely to surge. This volumizing foam, now reformulated with responsibly sourced palm oil, thickens strands with a blend of lipids, biotin, and panthenol. In a third-party consumer study, 94 percent of participants with thinning hair reported thicker-looking hair after four weeks.
Courtesy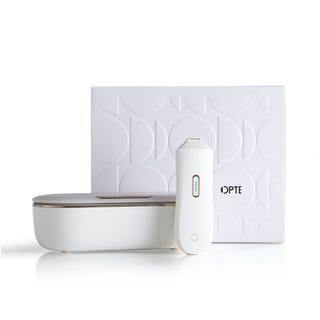 OPTE Precision System
The world's first handheld ink jet printer dispenses…makeup. A sensor detects discoloration on the skin and deposits a serum spiked with niacinamide (a skin brightener), propylene glycol (a humectant), and two mineral pigments in microdrops, dispensed through nozzles the size of a hair. Ultimately, Opte uses 97 percent less product than you'd typically apply with foundation. The three shade choices are designed to camouflage spots, rather than color-match skin.
Courtesy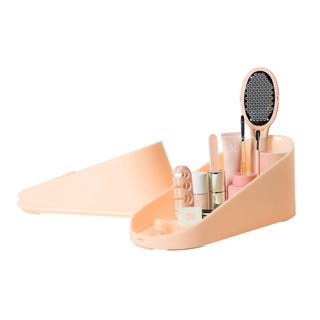 The Pedi System
On the arm of the couch, angled against the bathtub, propped atop a partner's leg…. these are just a few of the places we've tried to get the perfect angle for painting our toes. Instead, try The Posey—a plastic-and-rubber sloped box created by nail wiz Sarah Gibson Tuttle to make the at-home pedi even easier. It also comes with a foot file, nail polish remover, clippers, file, cuticle remover, pusher, foot serum, toe separators, and a clean-up brush that all fit inside The Posey for easy cleanup when you're finished.
Courtesy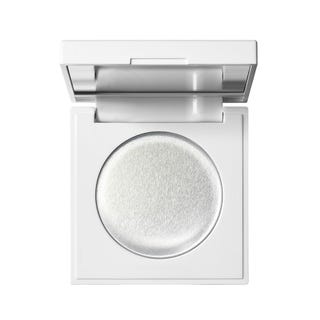 Master Secret Glow Highlighter
Careful when you open this one—if you didn't know better, you'd think the product packaging you just received is empty. But no, this silver pan is actually filled with a dewdrop-like balm formulated by beauty genius Mario Dedivanovic. The makeup maestro with more than 8 million Instagram followers uses this high shine gel to give his clients (Kim Kardashian, Chrissy Teigen, and Chanel Iman to name a few) a radiance that everyone can now afford.
Courtesy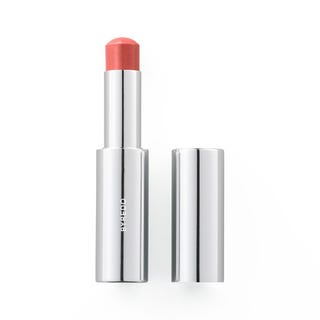 Color Stick
A swipe of "Purple Stinger" across the lids, "Sauce" on lips, or "Kinda Blue" on the cheekbones: there are no rules when it comes to one of Byredo's first color cosmetic launches, designed in collaboration with avante-garde makeup artist Isamaya Ffrench. The creamy Color Sticks come in 16 buildable colors that are meant to be worn everywhere—however you feel like expressing yourself in the moment.
Courtesy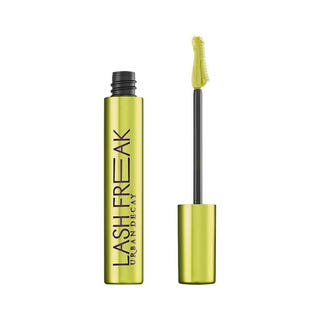 Lash Freak Volumizing & Lengthening Mascara
It took a year and a half to design the three-way brush for this mascara, which—depending on how you hold it—can also be used as a lash liner or comb. It may seem a little intimidating at first glance, but it's worth getting used to, as one quick swipe delivers 23.6 times thicker lashes (really!). "I got coverage all the way down to my lash roots," says Davy. Tang adds: "The ball brush at the end is nice for bottom lashes."
Courtesy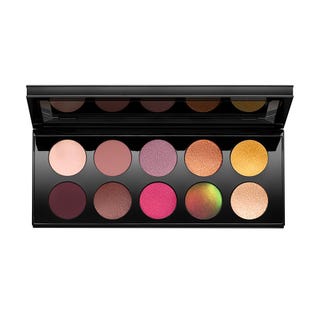 VR Sextraterrestrial Shade, found in MOTHERSHIP VIII: DIVINE ROSE II
This shadow (bottom row, second from the right) first caught our attention at Prada's fall 2020 show. Surely, we thought, McGrath's adept hand had created this futuristic cyber-princess eye with three individual shadows. Silly us. The single shadow uses a trichromatic pearl that gives the effect of fuchsia, copper, and olive green almost simultaneously as light moves across the reflective particles, much like an oil slick. The formula is so creamy you can apply it with your fingers.
Courtesy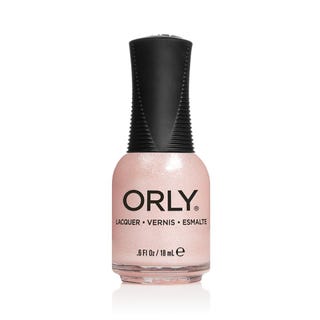 Color Labs
No shade of lacquer is unattainable with the polish brand's new mobile tool, which orders up precise colors that you pinpoint within your own uploaded photos. Perfectionists can even schedule a Zoom call to guarantee their hue is mixed just right. Next, give your custom color a name, and it's shipped straight to your door. Frustrated by her inability to find flattering nude nail polish for deeper skin tones, Tang used Orly Color Labs to create her own—naming it "Nyma," naturally.
Courtesy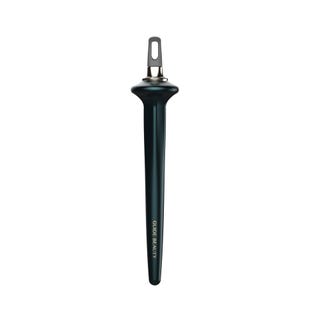 Guide Eyeliner Duo
After makeup artist Terri Bryant was diagnosed with Parkinson's disease, she called upon designers and ergonomic industrial engineers to help her create an eyeliner applicator for shaky hands. The Wand's tip is both wide (for more surface contact) and curved (to mimic the shape of the eyelid), making it easier to draw the cream liner. The faceted handle and finger rest also make it more secure to wield.
Courtesy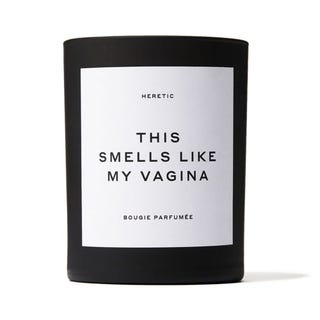 This Smells Like My Vagina Candle
Typically, the kind of conversations sparked by candles don't involve female anatomy. But Gwyneth Paltrow worked her magic with her clean fragrance collaborator, Heretic, which instantly became a feminist conversation along with its sister candle This Smells Like My Orgasm. So what does the vagina (supposedly) smell like? Geranium, bergamot, Damask rose, and ambrette seed, of course.
Courtesy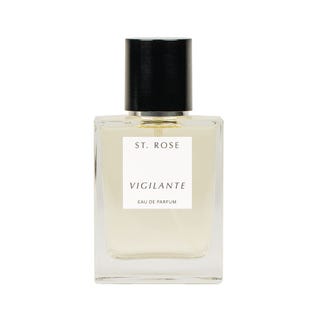 Vigilante
Traditionally, an ingredient is distilled once, and the remnants considered no longer useful in the fragrance world. But Brooklyn-based perfumer Linda Song and St. Rose founder Belinda Smith experimented with a second extraction of cedarwood atlas and rose petals. The results were unique, never-before-smelled haunting accords that give Vigilante it's sexy scent—as well as helping to prevent waste.
Courtesy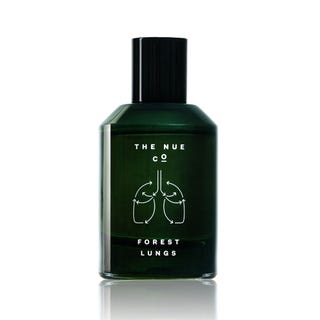 Forest Lungs
This functional fragrance is a breath of fresh air, literally. Created by the nose behind fragrances for Tom Ford, the juice is a blend of woodsy and citrus notes replicates the "phytoncides" you'd inhale while wandering through a lush forest—aka forest bathing—and all the benefits you'd get, which include decreased stress and anxiety.
Courtesy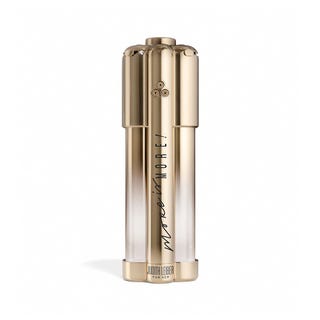 More is More!
The bottle looks a bit like a Swarovski-adorned building in the City of Oz—and the fragrance feels that fantastical, too. There are three distinct canisters, each holding a unique scent (More Gourmand!, More Zest!, and More Floral! are their actual names) that all meet in one super atomizer. Dial up the intensity you want of the three fragrances to create a custom fragrance that's more you than any other spritz.
Courtesy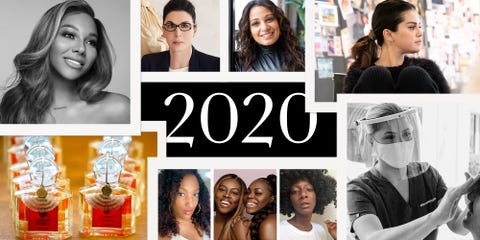 ELLE
We all know this was a year unlike any other. And in a time when it could have been easy to lose our faith in humanity, we saw people and brands in the beauty industry stepping up with major initiatives, reminding us that good people and good ideas exist. Here, our look back on what may be the most significant years of our lives, and of the beauty industry's, too.