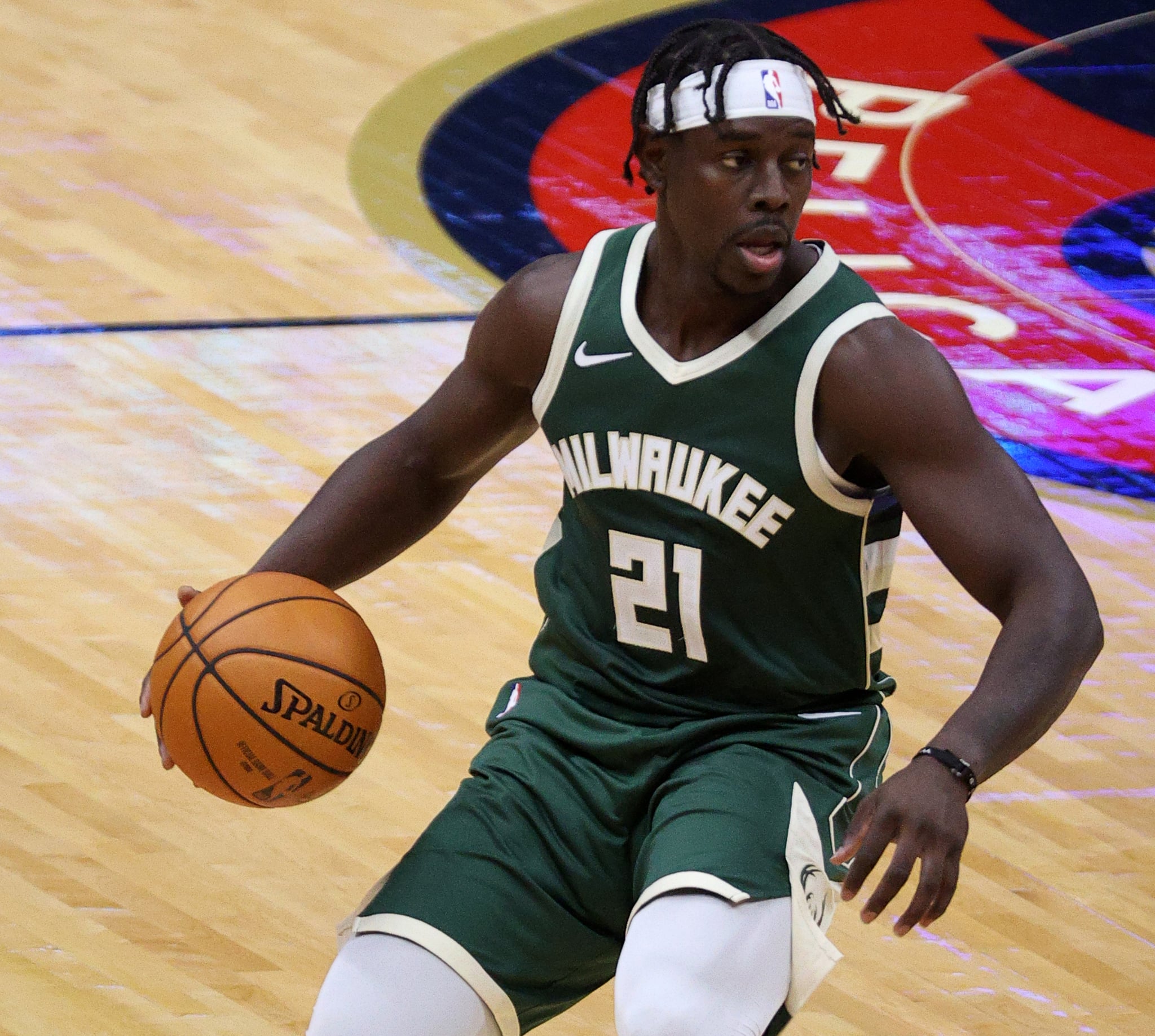 Jrue Holiday of the Milwaukee Bucks opened up on Instagram about his and his wife Lauren's decision to donate the remainder of his 2019-20 NBA salary to Black-owned organizations. The athlete, who announced this contribution back in July, elaborated on the sentiments behind the decision in an Instagram post on Dec. 20. He cited the impact of COVID-19 and increased violence against the Black community as drivers for this donation.
"With the Covid-19 Pandemic and heightened racial injustices in 2020, many of us have been looking for answers. Lauren & I found ourselves searching for ways to help our community at a time when they needed it most," Jrue wrote on Instagram. "Pledging the remainder of our 2020 NBA salary to small black owned businesses, nonprofits and initiatives is how we felt we could make a lasting impact."
According to the couple's website, they'll be donating $5 million over three years to organizations in New Orleans, Indianapolis, Los Angeles, and Compton, CA, through a social justice fund. They chose to focus specifically on cities with personal ties, like Jrue's native Los Angeles, Lauren's hometown of Indianapolis, and New Orleans, where Jrue used to play for the Pelicans. Their money will also go toward Black-owned small business owners and historically Black institutions of education in the same areas.